Urgent plea to anyone living/working in the SO40 (UK) District of Southampton.
Meg is missing she is microchipped to Greyhound Gap and the name on her chip details is MAGIC. She is a 4 year old black and white greyhound girl and is spayed.
She went missing around 5pm on Friday 24th October in the Ashurst area of the New Forest (UK) on a walk.
Meg is wearing a pink collar material martingale, red muzzle and is tagged.
Please contact Lisa at Greyhound Gap on 01782 544728 or 07917422489.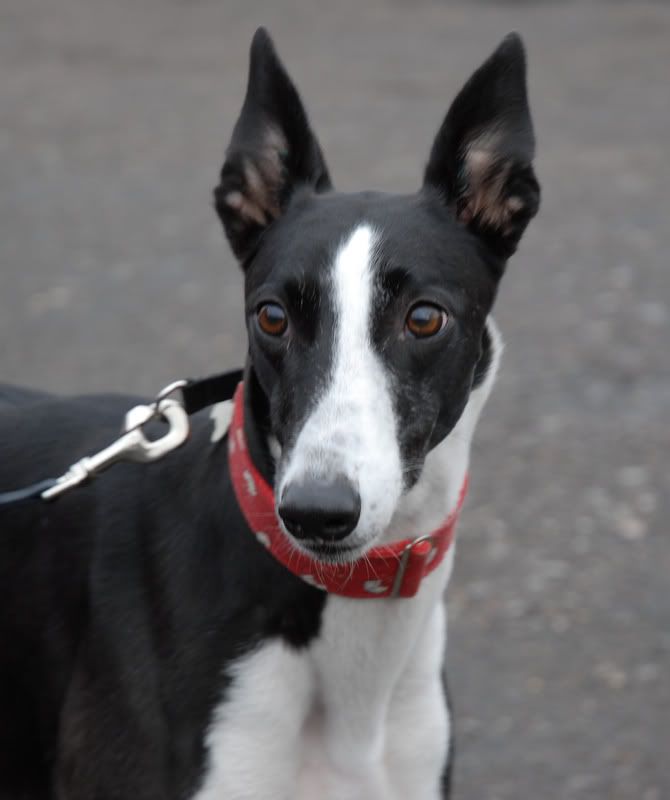 The rescuers have been working with two independant animal communicators and so far they have both been spot on. The information they are giving now is that her tummy is hurting she is sleeping comatose and her priorities are changing.
If anyone can go and help please please do. Alisa knows the area that needs searching and the postcode to the car park is SO40 7AR. Alisas mobile number is 07961069567
The search will be called off at loss of daylight, but (so far) today has yielded no signs of Meg. If you can assist the search team tomorrow PLEASE PLEASE contact one of the above numbers for instructions and directions.
Meg is muzzled and conditions at nightfall are getting colder day by day.
I will update this post with any further information I get.
For those (like me) who are too far away to help with the search, please keep Meg in your thoughts and prayers, lots of Puppy Zen needed here buddys!
Ben xxxx